Rick Shaw has been named president and CEO of Tropical Financial Credit Union in Miramar, Fla., the board announced Monday.
He succeeds Richard Helber, who stepped down as CEO of Tropical Financial after 12 years of service and is retiring after working in the credit union industry for more than 40 years.
During Helber's leadership tenure, the credit union grew its assets from $585 million in 2010 to its current $1 billion, while membership grew from 62,000 to more than 67,000, according to NCUA. Call Reports.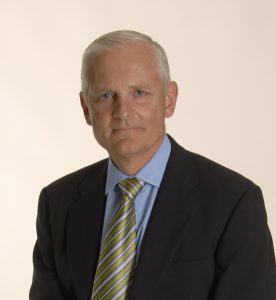 "He guided us through tough times and set Tropical on a path of growth and innovation, which saw us recently surpass $1 billion in assets," said the chairman of Tropical Financial. Board, Rick Wisniewski, in a prepared statement. "He leaves us in great financial shape and on track for the future as he retires."
Helber will continue to be engaged with Tropical Financial to provide transition leadership through the end of the year.
The credit union hired Shaw in 2015 as chief financial officer of Union Federal Savings Bank in North Providence, RI, where he served as president/CEO for more than eight years. In addition to working as a management and strategy consultant, the CPA has also been a lawyer providing legal representation for financial institutions and has worked as an accountant for Deloitte.
Prior to taking on the CEO role on May 1, Shaw most recently served as chief operating officer of Tropical Financial.
"Shaw has proven capabilities and will provide continuity in the execution of our strategy," Wisniewski said.
Tropical Financial's 184 employees operate seven branches.